June 28, 2020
[DOWNLOAD] Position Trading Course By TechniTrader {16.3GB}
Download Files Size: 16.3 GB Value: $197
Position Trading is the holding of a stock to a target price that is several points (or dollars per share) above the current price, at a strong resistance level. Holding a stock for a few months makes position trading a more forgiving trading style than other other short-term trading styles in many respects: time commitment, capital base, and entry and exit strategies. This makes it the perfect choice for beginners and for people who have less time to trade.
Hold Time: A few weeks to a few months.
Market Analysis, Technical Skill Level: beginner to Intermediate
Fundamental Analysis: Yes, the Basics must be checked.
Risk Tolerance: Low to Moderate risk.
Capital Base: Can be lower, such as a couple thousand to start.
Time Commitment: A few hours per week. Part-time trading.
Temperament: Enjoys the markets but does not have time to trade every day.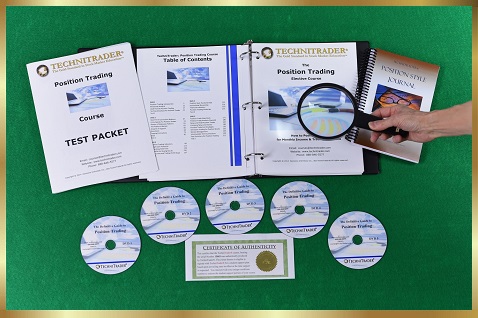 Decisions for this style of trading are made using a combination of technical analysis, also known as study of stock charts, and fundamental analysis, aka research of the company's strength. The longer hold time requires a sturdy trendline and improving basic fundamentals. Because the focus is on a proven trend backed by a reasonably successful company, the risk is lower than for the shorter-term styles like swing and day trading.
Position trading can be done in just a few hours a week to maintain positions, study the market, examine the technical patterns and basic fundamentals of additional trading prospects, and place orders. It can be done with less money to start because the goal is to buy stocks that are lower in price to hold over a few months. Higher profits can be gained overall and with less effort, due to the longer hold time. Position trading is a good way to build a capital base for trading or investing. Therefore, this is a great trading style for beginners and for those who have a smaller capital base to start.
Below is a stock chart that shows an example of a position trade. The entry is out of the bottom, and the exit is at a strong resistance level for a hold of about 3 months.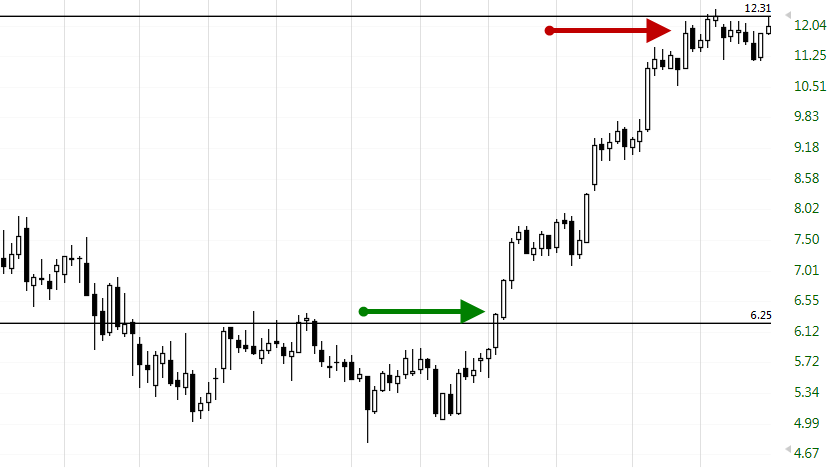 For Position Trading, you need to learn:
Market Condition Analysis
How to read stock charts to find the best trends and trendline patterns for entering and exiting positions and also for reward to risk analysis.
Analysis of leading indicators for identifying accumulation by the largest institutional investors.
Which basic fundamentals of a company to focus on and what to look for.
Position Trading Specialize in Position Trading The Course has 3 PARTS:
Part 1: Self-paced DVD Education Methodology Premier Course.
Part 2: Additional Course on Specializing in Position Trading.
Part 3: Implementation of Part One & Two, hands-on training.
BECOME A VIP MEMBER TODAY AND GET INSTANT ACCESS TO ALL FILES
All Direct Download Links – No Waiting Time – No Captcha – No Ads
In order to see all download links and hidden content you have to be our member.
======================================================
Or Buy This Single Course Only For $35.00
If you have any questions please contact us